Referral Partners
Numera Bookkeeping Services work with a trusted selection of referral partners to help support our clients with all aspects of running their business.
Brisbane Accountants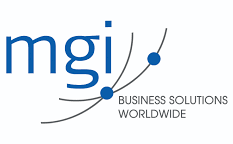 With a centrally located office right in the heart of Brisbane city, MGI South Queensland's dedicated team of Brisbane auditors and accountants have been helping local businesses to flourish with the full range of our accounting and audit services. Find out more about MGI South Queensland >>
Business IT Support
Looking for small business IT support? Small and medium businesses often don't have in-house IT resources to support their long term strategy. That's where we come in…We established MGI Business IT to support the multitude of local businesses with no in-house IT support and resources. Find out more about MGI Business IT
Want to know more
If you are looking for someone to support you in your organisation's pursuits we'd love to hear from you. The first step is to book a meeting with a Numera bookkeeper to discuss what this might look like for your organisation.