Brisbane Bookkeeping Services
Make the
right decisions

for your business.

Our bookkeepers provide a precise, accurate view of your business so that you can make the best decisions to take it forward.
Get the business support you need to make better decisions
Our Brisbane Bookkeeping services will help you to


Focus your attention on the right areas
Our experienced Brisbane bookkeepers make sure you get a precise and accurate insight on your financial performance. This means you can be confident you're focusing on the right areas

Make timely decisions
It's no good knowing how your business performed last month or last quarter. We'll make sure you know how your business is performing in real time so that you can respond quickly.

Get more time to focus on your business
Save time by making sure your bookkeeping function is set up correctly in the first place. Our experienced bookkeepers take care of all this for you.
Are you getting the right insights on your business?
Book a FREE review of your
bookkeeping.
"Numera helped us to realise we didn't have a granular view of how each business division was performing. They worked with us to put in place the reporting systems needed to ensure we have a clear idea of exactly what is happening in our business." 
""We were delighted with Numera. It was such a relief to be able to call upon this service when we needed it or when our office staff were just feeling overwhelmed!"
Why Numera Bookkeeping Services?


Team of experienced bookkeepers
Our Brisbane bookkeeping team have extensive experience working in all areas of bookkeeping. This means they have a comprehensive view of what your business needs to achieve.

We're focused on your future
We work with successful businesses of all sizes and in all industries. This means you can be confident that we have the experience to anticipate your future requirements.

We're well connected
We have alliances with key service providers including chartered accountants, financial and administrative providers and can provide you with connections where required.

Associations
We have associations with all software providers and can advice you on the most appropriate for your business.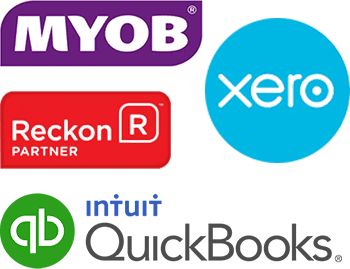 Want to know more about our Brisbane Bookkeeping services?

We'd love to learn more about your business. Give us a call or complete the form below to talk about how we can help support your business.